When many Linux enthusiasts or IT hobbyists think of creating a personal storage solution with a Network Attached Storage (NAS) system, the first that inevitably comes to mind is the highly-popular FreeNAS. FreeNAS is a free and open-source NAS operating system that is based upon FreeBSD and uses the OpenZFS file system — one of the top tier and most popular file systems in the world today when it comes to making sure your data is safe.
Though the FreeNAS project was originally created by Olivier Cochard-Labbé in 2005, today it is openly developed by iXsystems, a company specializing in FreeNAS and accompanying hardware that ranges from a few hundred dollars for a high-quality personal NAS to tens of thousands for complete enterprise-grade servers. But, FreeNAS is more than an operating system backed by a company — it is the most popular option for those building "homelabs" all across the world.
In iXsystem's model, they have different tiers of products, with FreeNAS being the free and open-source product. However, they also sold products that included support, which used the TrueNAS brand and was built by some of the very talented developers of the once-popular desktop-focused BSD distribution, TrueOS.
After many years of this naming scheme, it appears that iXsystems recently decided to streamline their product portfolio, with what they refer to as the TrueNAS Open Storage model. The first move that was made, was changing FreeNAS' name to TrueNAS CORE. Though some might complain, this is merely a name change and nothing more. TrueNAS CORE, starting with the 12.0 release, will continue to provide the same free and open-source operating system that FreeNAS was.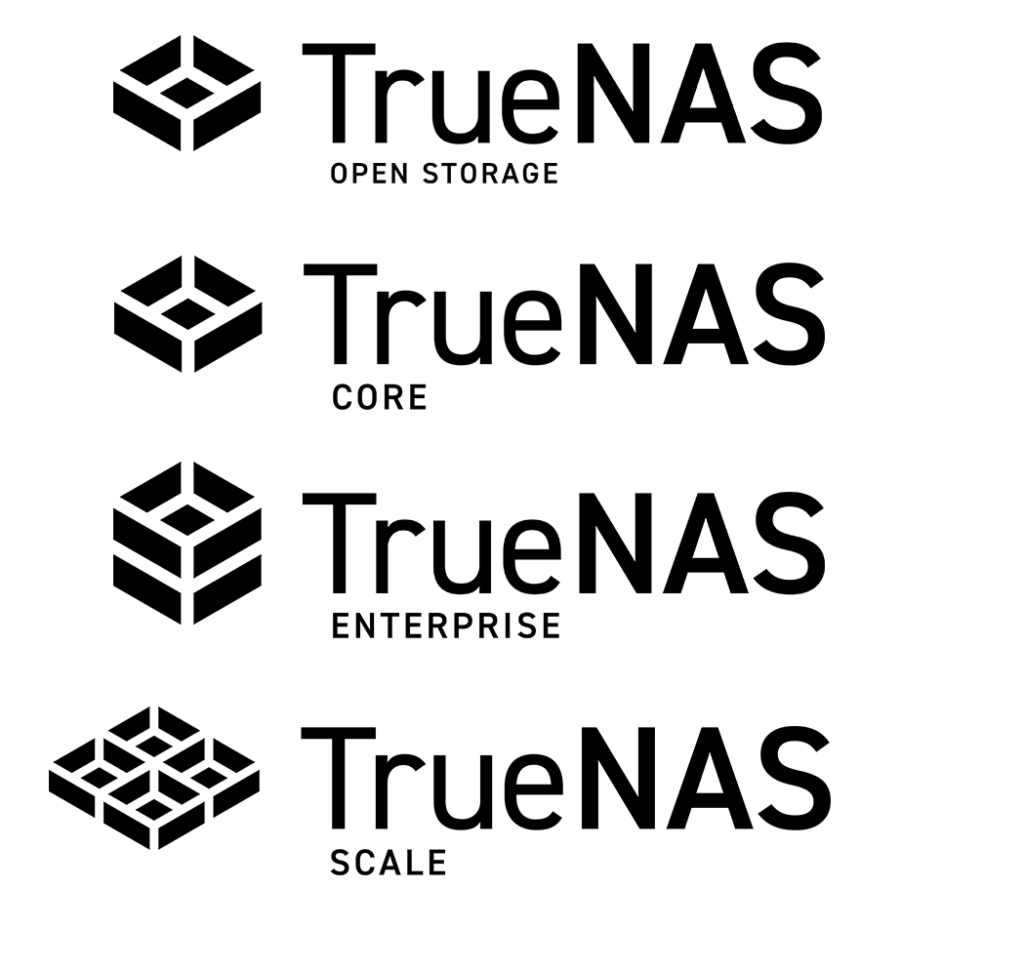 Consequently, iXsystems are building two different products with TrueNAS CORE…well..at their core. The second offering is for enterprise customers and is aptly named TrueNAS Enterprise, which is based on the previous TrueNAS edition supplied by iXsystems. From the official TrueNAS website, the enterprise edition will include everything in TrueNAS CORE along with:
Dual Node Edition
Unified Storage
High Availablity
Plugins & VMs
Professional support
Sounds pretty normal for an open-source company right? Well, they have actually gone a bit further to allow TrueNAS to work in large storage environments like data centers. This addition is aptly named TrueNAS Scale, and includes everything in the TrueNAS Enterprise edition, along with:
Multi-Node Edition
Scale-out Storage
Containers and VMs
Based on Linux instead of FreeBSD
Now, while CORE and Enterprise are currently available, TrueNAS Scale is still in heavy development at the time of this writing, but it will definitely be interesting to see if it has the ability to break into the large-scale storage sector, which can be quite competitive.
On top of this entire reworking of the company's products, iXsystems has recently put out the first version of their FreeNAS 11.3 replacement, TrueNAS CORE 12.0, for beta testing. The improvements made over FreeNAS 11.3 have boosted performance significantly along with the inclusion of OpenZFS 2.0. From the iXsystem official blog post:
"TrueNAS 12.0 BETA2 is now available for testing with almost no functional changes, but is up to 30% faster for many use cases!…
For the first time, TrueNAS demonstrated over 1 million IOPS and over 15 GB/s on a single node! We'll share more about that system and its configuration soon. This release has been stress tested in both TrueNAS CORE and Enterprise forms on all the X-Series (X10 and X20) and M-Series (M40 and M50) platforms."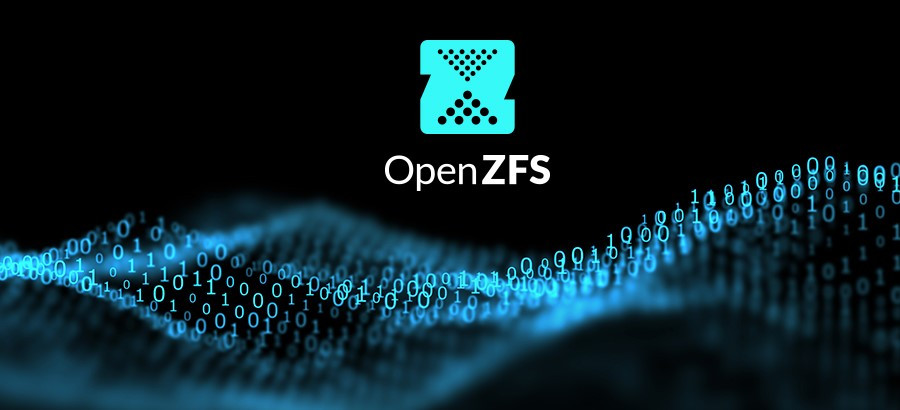 Much of this speed up comes down to a ton of new functionality in OpenZFS 2.0 and includes Non-Uniform Memory Access (NUMA), file system metadata stored on flash, fusion pools, persistent L2ARC, asynchronous Data Management Units (DMU) and Copy-on-Write (CoW), increase in maximum record size, checksum vectorization, asynchronous TRIM, faster boot times, deduplication improvements via using flash instead of HDDs, and faster iSCSI reads.
Wow, that's a mouthful! But wait, that's not it you say? Even with the impressive results given by iXsystems, there is even more news coming out of the open storage company — new hardware!
Indeed, it looks like iXsystems is updating their product line and the first new piece of hardware was announced recently as the fastest OpenZFS storage system in existence. The TrueNAS M60 is a wonderful piece of gear targeted at enterprise customers that includes over 20 GB/s and 1 million IPOS as well as options for 20 Petabyte hybrid solution or 4 Petabyte all-flash capacity, 1.5 TB of RAM, 64 CPU cores, 128 GB of NVDIMM fast write cache, and 8 100 Gbe with 12.8 TB NVMe flash tier. Now that's what I call some serious storage!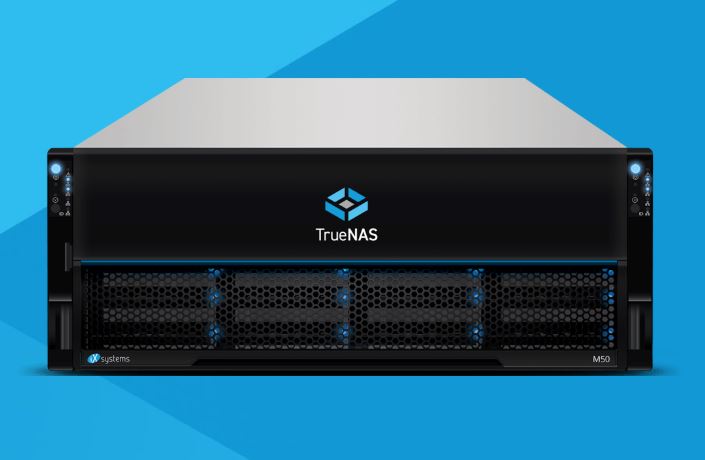 However, iXsystems knows their audience and wasn't about to not throw a bone to the personal storage enthusiasts out there. Consequently, their latest announcement is regarding their popular TrueNAS Mini line with the reveal of the Mini X and Mini X+. From their official blog post:
"The TrueNAS Mini X+ includes 2x RJ45 10 GbE ports, 8 cores, between 32–64GB of DDR4 ECC memory, USB 3.1 connectivity, and 1x RJ45 IPMI remote management interface. With high bandwith networking and optional flash capacity, this system is capable of supporting video editing, data backup, and file sharing applications with up to 2GB/s of bandwith at less than 100W per unit, fully-loaded with drives.
The TrueNAS Mini X includes 4 x RJ45 GbE ports, 4 cores, between 16–32GB of DDR4 ECC memory, USB 3.1 connectivity, and 1 x RJ45 IPMI remote management interface. The system uses less than 80W of power."
The TrueNAS Mini X starts at $699, but obviously can be upgraded to the customer's content (within physical capabilities). Compared to some other complete NAS solutions out there, you will find that you get what you pay for. There are definitely cheaper options out there (and, obviously building your own is the cheapest), however, if you are serious about your data storage needs and want a quality piece of hardware made by an awesome company that was born to run TrueNAS, this is definitely an option you should look at.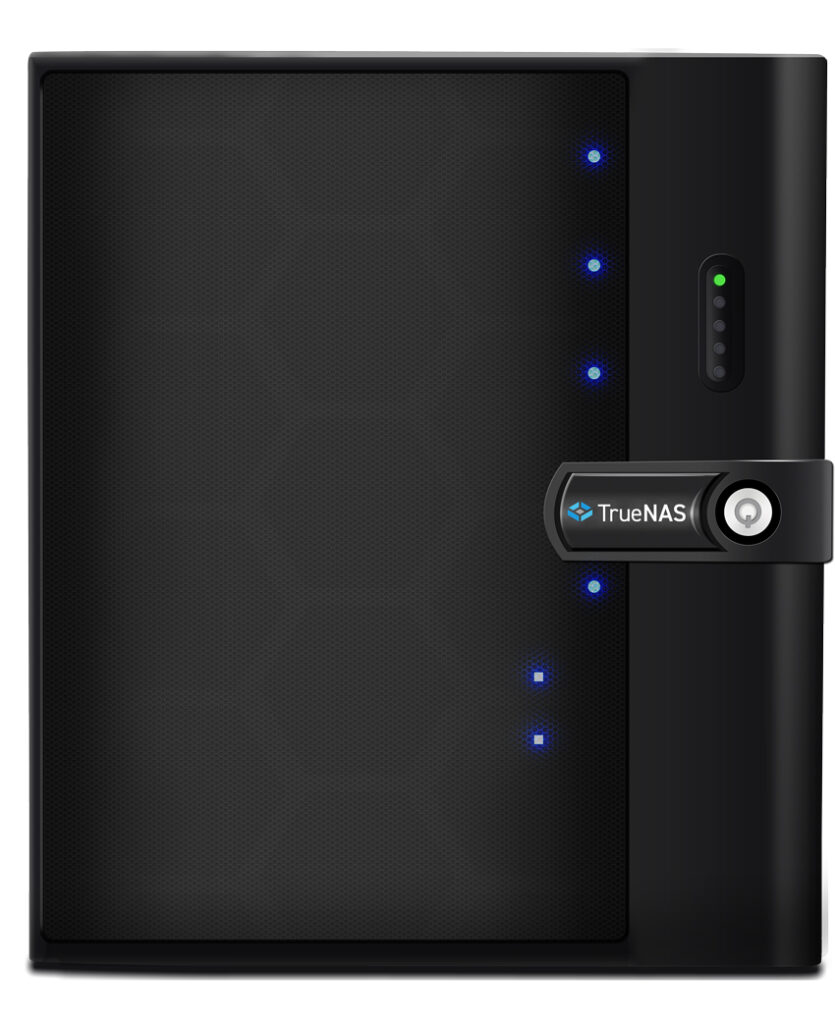 I want to congratulate iXsystems for all of these exciting announcements and I can't wait to give TrueNAS CORE 12.0 a try when it comes out of beta. It looks like iXsystems is really focusing on their prime market and continue to release high-quality free and open-source software while doing so. It will be interesting to see where the company ends up standing compared to competitors as some time passes. Good luck, iXsystems, I know I'll be keeping my eye on your blog for quite a while!
If you would like to check out iXsystems, you can find them on Twitter or their official website. In addition, if you would like to check out the new TrueNAS website (including information about the aforementioned hardware), you can find it here along with the download page to try out TrueNAS CORE 12.0 beta here. To keep up to date with information as it rolls out, follow their official blog here.
This is an excerpt from Linux++ Issue 23. You can read the full issue here.