Ubuntu 22.04 "Jammy Jellyfish" beta week just kicked off on March 31. This includes Ubuntu Desktop, Ubuntu Server, and all official Ubuntu flavours.
This is an excellent opportunity for everyone to help out. All Ubuntu users and members of Ubuntu communities can help a great deal by running tests and reporting bugs before final release.
A very useful list of tests needed by Ubuntu and its flavours can be found here. You can look and choose a few tests you can help with, and use the same page to report your findings or file bugs: http://iso.qa.ubuntu.com/qatracker
Ubuntu ecosystem makes it quite easy and convenient to download beta ISOs, see which tests are needed, and how to send those test reports. But first of all, let's see what is available here. Ubuntu ecosystem has been growing for a long time, and nowadays we have a wide variety of flavours.
Ubuntu Desktop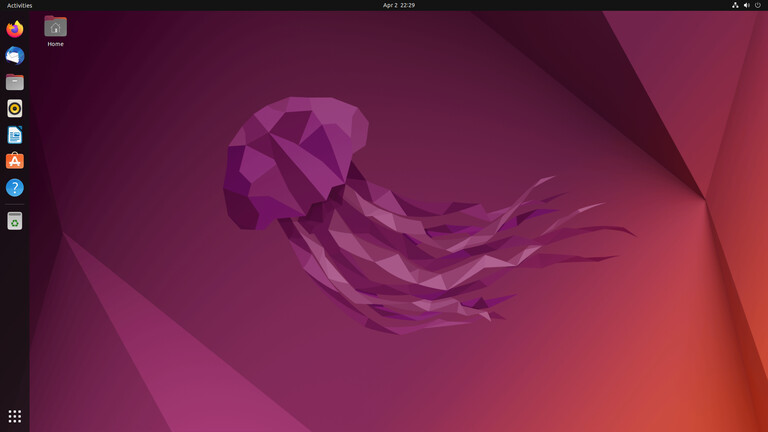 Ubuntu Desktop is available directly from Canonical. It comes with Linux Kernel 5.15 LTS, Mesa 22, GNOME 42, and Wayland session by default. There are many visual, performance and quality of life improvements with this release. If you want to know more, I encourage you to check Release Notes link below here.
Ubuntu Server
Ubuntu Server is also provided directly by Canonical. This is going to be their upcoming 22.04 LTS release, supported for 5 years. Support can be extended to 10 years with Extended Security Maintenance (ESM). You can learn more about Ubuntu release cycle on this web page: https://ubuntu.com/about/release-cycle.
Many system administrators are going to manage this LTS version for many years, so having it well tested is extremely important.
Lubuntu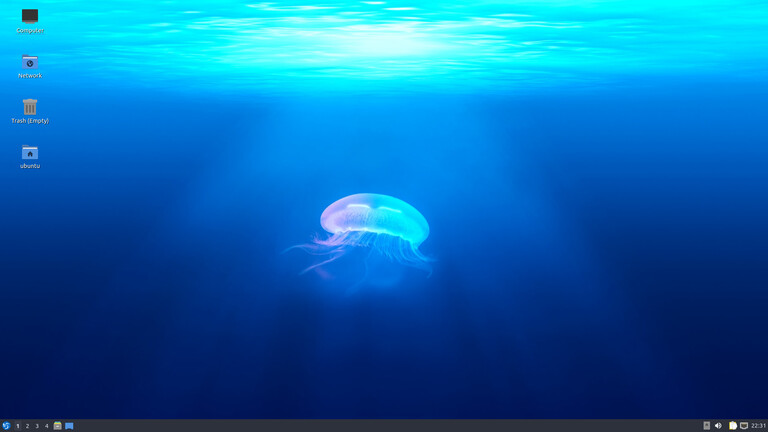 Lubuntu is a very interesting flavour. It uses the LXQT desktop environment, and is considered to be one of the most lightweight flavours of Ubuntu. I find this to be a very underrated flavour. Lubuntu was previously known as the lightweight distribution. However, since switching to LXQT, in my opinion Lubuntu delivers amazing performance, absolutely gorgeous eye candy, and a familiar desktop experience. Highly recommended.
Kubuntu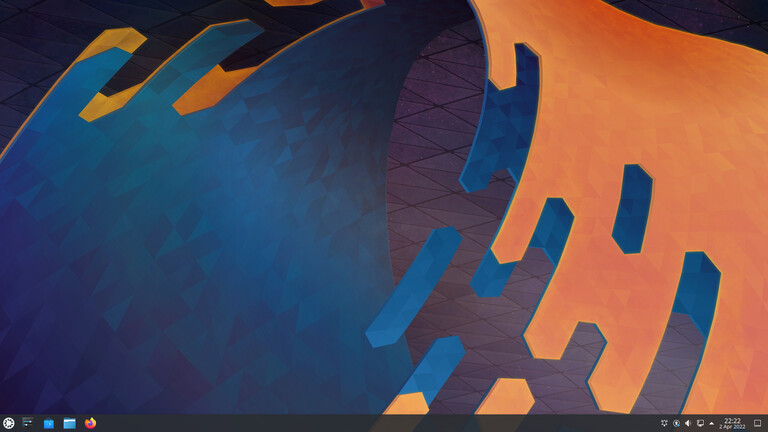 Kubuntu is one of the oldest flavours, starting with a K, we have an easy guess on the desktop environment used. This, of course, sports KDE Plasma desktop environment. This beta ships QT 5.15.2, Plasma 5.24, Updated KDE apps, and KDE Gear 21.12.
Kubuntu is the distribution I always recommend to anyone that wants to try KDE Plasma. Kubuntu team managed a perfect out of the box Plasma experience, with all the apps you need, a beautiful theme and great defaults.
Ubuntu Studio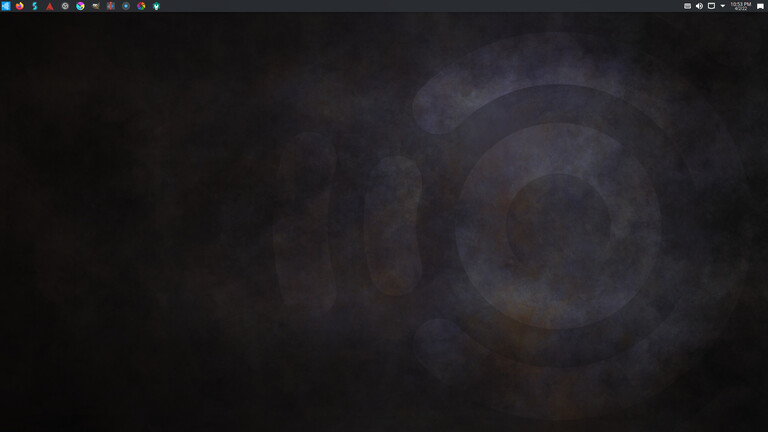 Ubuntu studio has much in common with Kubuntu. Both use KDE Plasma desktop environment and both distributions share most of the code base. The most notable differences are the themes used, and the fact that Ubuntu Studio comes with JACK audio and Studio Tools pre-installed and configured by default. This is an excellent distribution for those that want great low latency audio out of the box. A quick note, Ubuntu Studio Installer is a tool that Ubuntu Studio makes available to all Ubuntu flavours, and is used to convert any Ubuntu flavour audio from Pulse to JACK. There are many exciting changes coming with Ubuntu Studio 22.04 LTS: Studio Controls, Carla, Jack mixer, LSP plugins and much more. If you need help getting started with JACK and PRO-Audio on Ubuntu Studio, you can check my audio related articles on Front Page Linux.
Ubuntu Budgie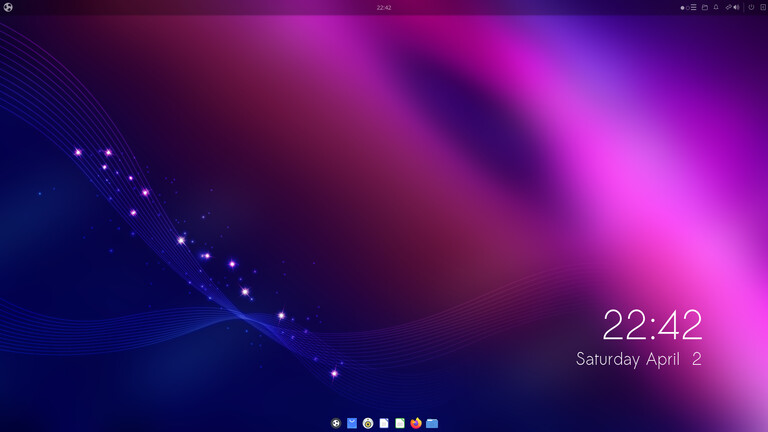 I am biased here, being a long time fan of Solus and Ubuntu Budgie. As the name hints, Budgie is the desktop environment used by this flavour. It brings a clean Budgie desktop but with with many applets, themes, and other goodies out of the box. It also features Window Shuffler, an excellent tiling manager. There are a few changes in this release: Budgie 10.6, Budgie Control Center replaces GNOME Control Center, new Raspberry PI image, and a gaming related application in Budgie Welcome.
Ubuntu Kylin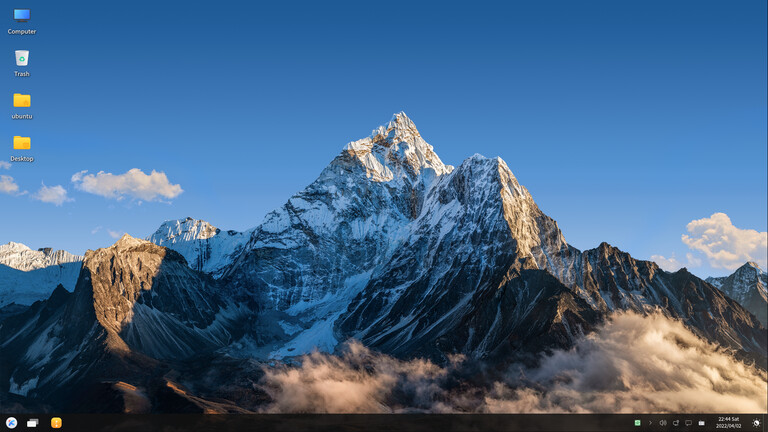 This is a very interesting flavour. It uses the UKUI desktop environment, which is a blend of traditional and modern experience. There is high attention to design and details.
It seems Ubuntu Kylin team has exciting news on this release, especially on a new version of their UKUI desktop environment. Even if this flavour targets Chinese users, I am thrilled to see they keep updating their release notes in English as well.
Ubuntu MATE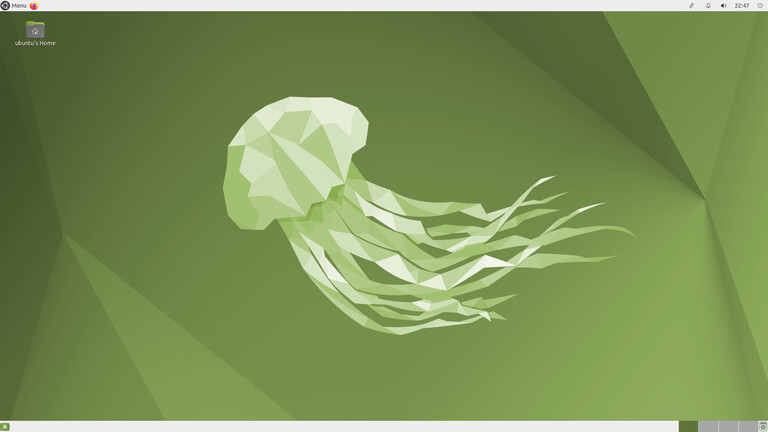 Ubuntu Mate is a fast, lightweight, and highly customizable flavour of ubuntu. Originally created by Alan Pope and Martin Wimpress, it features the MATE desktop environment, which is a continuation of the older GNOME2. Being actively maintained and modernized, it can be very appealing to those that like a GTK desktop but don't like GNOME3. It also has an excellent welcome app, and pre-defined desktop layouts that can tweak the whole user interface to our preferences, all in one click.
Martin Wimpress and team delivered an amazing Ubuntu Mate 22.04, with many improvements on MATE desktop environment, themes, panels, MATE Tweak, and more. There is too much to cover here. Head to the release notes, but more important, head to downloads page and help them with testing.
Xubuntu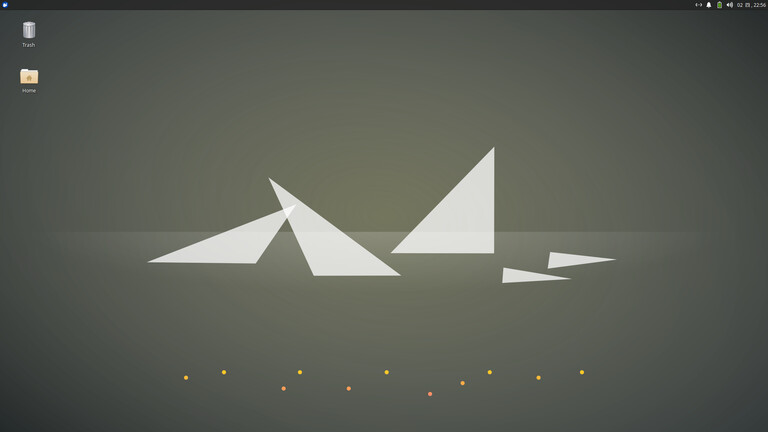 Last but not least, Xubuntu is another favorite of mine. XFCE is an amazing GTK desktop environment. Some might say it is old and outdated. I say it is fast, responsive, and it can easily be themed and tweaked to look gorgeous. Xubuntu's steady release cycle brings modern features to this traditional desktop environment. Another advantage is that Xubuntu is very stable even for those that like to jump to development releases as soon as possible.