Ubuntu 21.10 "Impish Indri" beta week just kicked off on September 23. This includes Ubuntu Desktop, Ubuntu Server, and all official Ubuntu flavours.
This is an excellent opportunity for everyone to help out. All Ubuntu users and members of Ubuntu communities can help a great deal by running tests and reporting bugs before final release. The more help we get, the better final products we will see on release day.
A very useful list of tests needed by Ubuntu and its flavours can be found here. You can look and choose a few tests you can help us with, and use the same page to report your findings or file bugs: http://iso.qa.ubuntu.com/qatracker/milestones/427/builds
Ubuntu ecosystem makes it quite easy and convenient to download beta ISOs, see which tests are needed, and how to send those test reports. But first of all, let's see what is available here. Ubuntu ecosystem has been growing for a long time, and nowadays we have a wide variety of flavours.
Ubuntu Desktop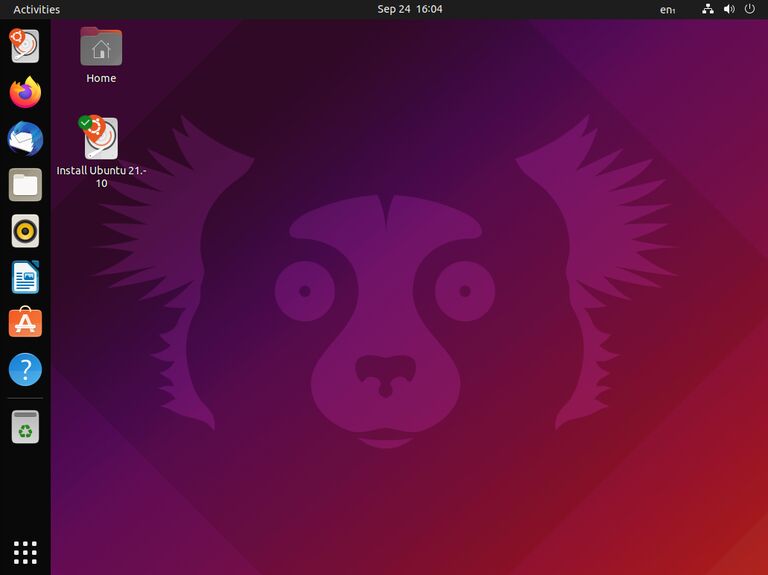 This is the default Ubuntu Desktop we all learned to love. It comes with GNOME 40 desktop environment, and is our main edition available directly from Canonical.
Ubuntu Server
Server version of Ubuntu. Also provided directly from Canonical. Despite being the beta version of an interim release, Ubuntu Server is usually extremely stable. Having latest kernel and software versions, it is very appealing especially for those that run Ubuntu Server in virtual environments, as snapshots and restore can quickly mitigate any issue.
Lubuntu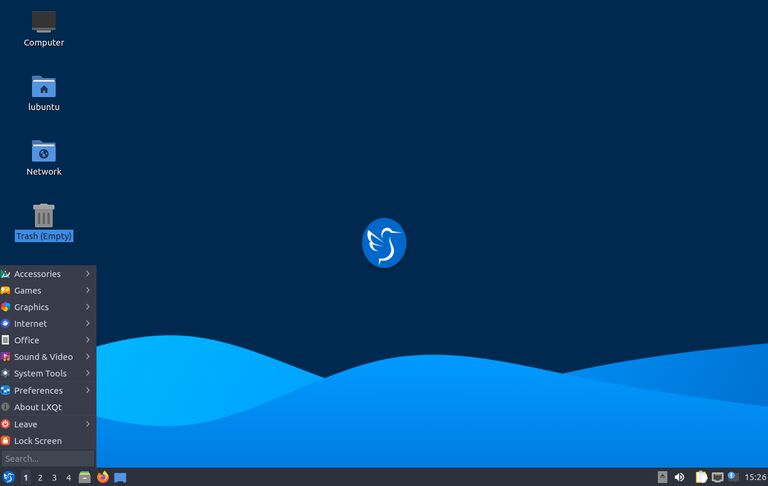 Lubuntu is a very interesting flavour. It uses the LXQT desktop environment, and is considered to be one of the most lightweight flavours of Ubuntu. It looks absolutely gorgeous out of the box. It is also one of the very few editions that still offers a x86 32bit version.
Kubuntu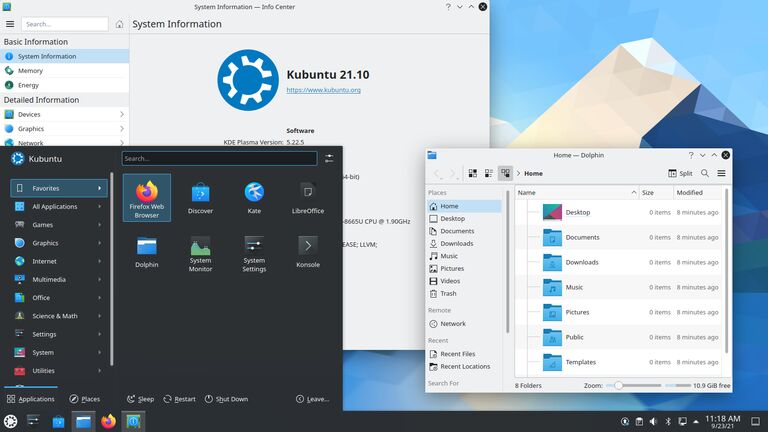 Kubuntu is one of the oldest flavours, starting with a K, we have an easy guess on the desktop environment used. This, of course, sports KDE Plasma desktop environment. Also, it is a heavily customized theme and in my humble opinion, one of the best KDE Plasma experience out of the box.
Ubuntu Studio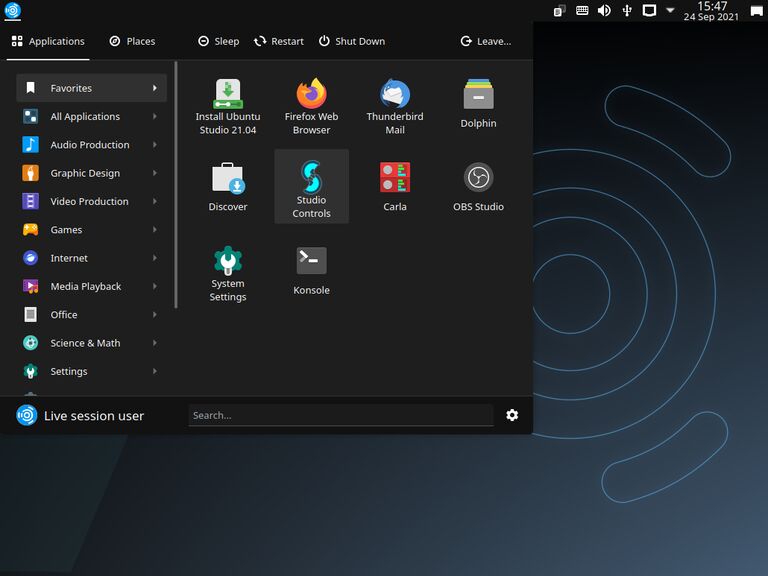 Ubuntu studio has much in common with Kubuntu. Both use KDE Plasma desktop environment and both distributions share most of the code base. The most notable differences are the themes used, and the fact that Ubuntu Studio comes with JACK audio and Studio Tools pre-installed and configured by default. This is an excellent distribution for those that want great low latency audio out of the box. A quick note, Ubuntu Studio Installer is a tool that Ubuntu Studio makes available to all Ubuntu flavours, and is used to convert any Ubuntu flavour audio from Pulse to JACK. If you want to learn more about low latency audio and Ubuntu Studio, you can check my audio related articles here on Front Page Linux.
Ubuntu Budgie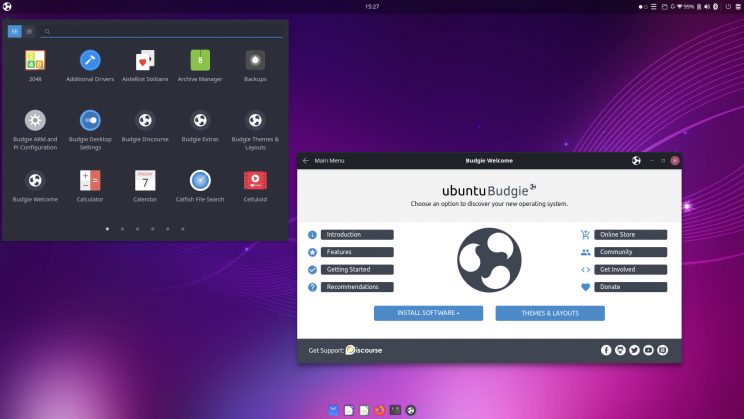 I am biased here, being a long time fan of Solus and Ubuntu Budgie. As the name hints, Budgie is the desktop environment used by this flavour. It brings a clean Budgie desktop but with with many applets, themes, and other goodies out of the box. It also features Window Shuffler, an excellent tiling manager.
Ubuntu Kylin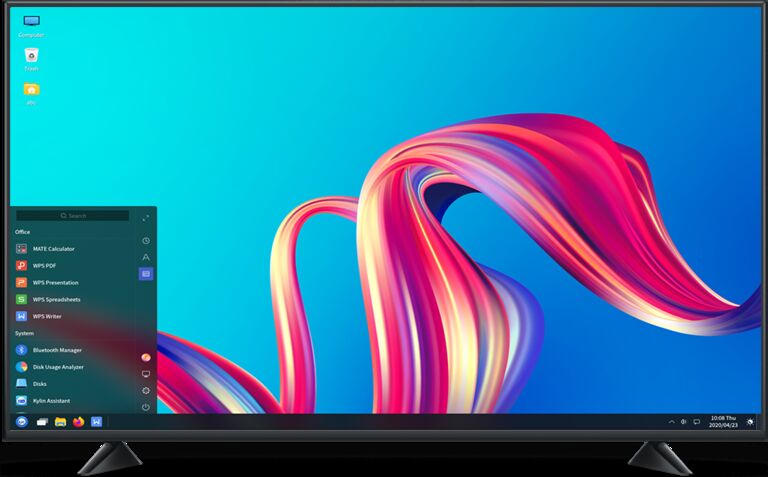 This is a very interesting flavour. It uses the UKUI desktop environment, which is a blend of traditional and modern experience. There is high attention to design and details. And even if this flavour caters to the Chinese audience, I recommend everyone to take it for a spin.
Ubuntu MATE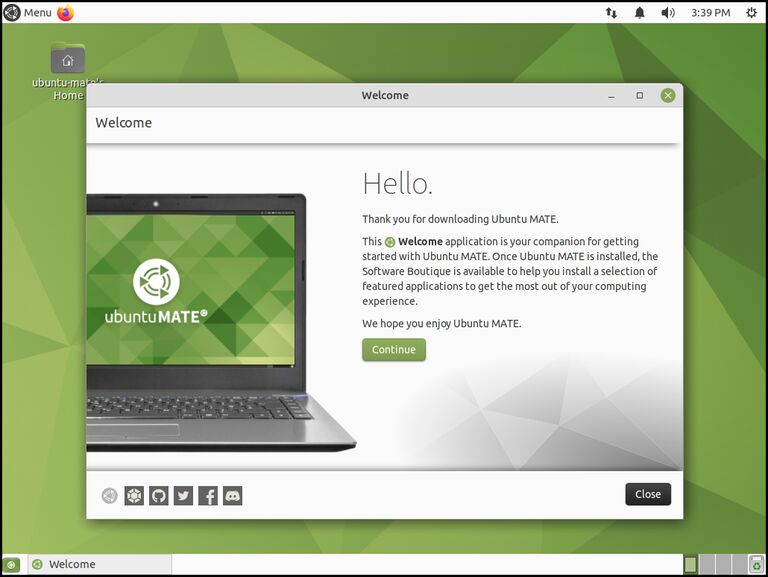 Ubuntu Mate is a fast, lightweight, and highly customizable flavour of ubuntu. Originally created by Alan Pope and Martin Wimpress, it features the MATE desktop environment, which is a continuation of the older GNOME2. Being actively maintained and modernized, it can be very appealing to those that like a GTK desktop but don't like GNOME3. It also has an excellent welcome app, and pre-defined desktop layouts that can tweak the whole user interface to our preferences, all in one click.
Xubuntu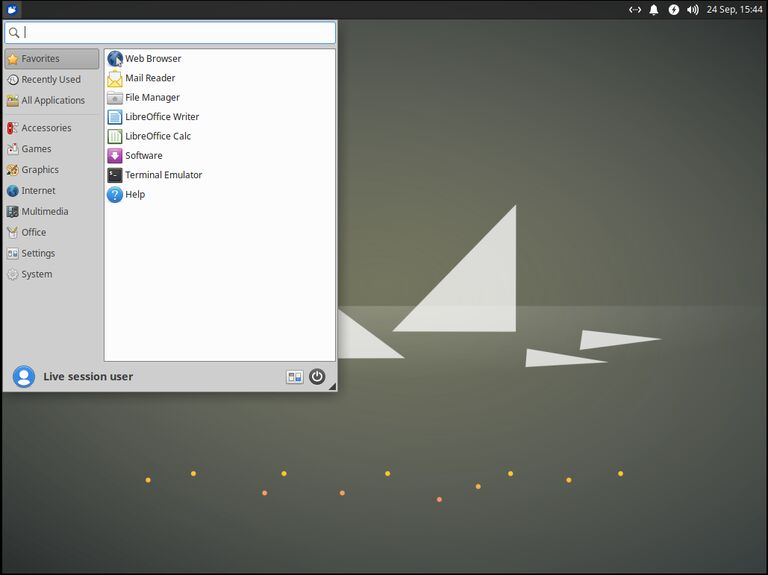 Xubuntu is another easy guess. Starting with an X, we can quickly guess that this is the XFCE flavour of Ubuntu. Another very old flavour, of an old and traditional desktop environment, which has been updated, upgraded, and modernized to support latest technologies, while remaining very fast and lightweight. It also has a very good amount of available customization options, themes and can absolutely made to look as good as any other desktop environment.