After an impressive release earlier this year in March, the GNOME team is back at it with the release of the next iteration of the most popular desktop environment and application ecosystem for Linux and it looks like there is quite a bit to be excited about! Of course, if you are on a Debian or Ubuntu-based distribution, you might have to wait (at least until 20.10 in October) until you can try out the new GNOME 3.38. However, the GNOME developers have added a nice little feature to their popular virtualization application, Boxes, to allow anyone to try out the new features right now!
Yep, there is now a pure GNOME 3.38 image going by the name GNOME OS, which is intended for developers to test out their code with the most up-to-date versions of GNOME, but anyone can give it a run–as long as you have GNOME Boxes installed. Pretty cool, huh?
One area that is tremendous in 3.38 is the inclusion of a new "Welcome Tour" application that has honestly been needed for far too long. One of the biggest issues plaguing GNOME 3 is the drastically different layout and workflow of the desktop compared to the more traditional designs that people are familiar with–namely Windows and macOS. This has certainly been a struggling point when attempting to recommend many awesome distributions that ship GNOME by default to new users as the streamlined design could easily turn people off from Linux without any help or context.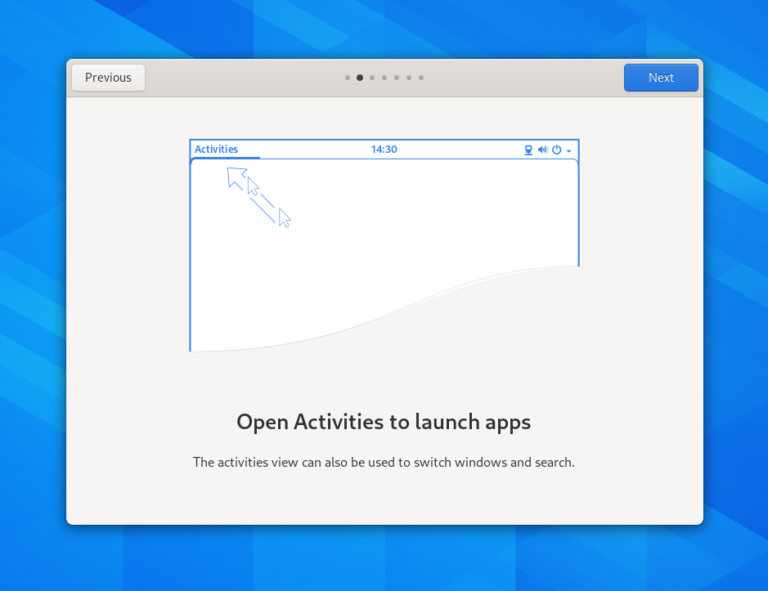 Thankfully, the GNOME team has put in some awesome work with their Welcome Tour application, which is automatically launched upon first boot of the system and will undoubtedly make the transition from Windows, macOS, or another popular desktop environment so much smoother. Oh yeah, it's also written in Rust, so bonus points there, GNOME Team!
Another major feature integrated into the GNOME Shell is the ability to customize the application grid overview. Previously, the application grid had an All or Frequent option that could be toggled. With 3.38, the GNOME Team has removed the option and instead allows the application grid to be customized by the user themselves. So, instead of having applications listed alphabetically, it is now possible to move your most frequently used applications to the front of the list (or anywhere for that matter) for easier launching. In addition, groups are dynamically created by dragging the icon of a program directly on top of another. The position of applications inside of groups are now completely customizable, just as the application grid is itself.
As far as the core functionality of GNOME Shell, the settings received a lot of love with this release cycle. The main highlight involves the ability to manage parental controls for non-root privileged users on a computer via a new Parental Controls option under the Users tab. This functionality gives privileged users the ability to filter certain applications from the application overview menu, prevent applications from being lunched, and even allows for choosing which applications can be physically installed by a user through integration with the existing software application restriction options.
Another big addition revolves around a massively growing functionality that is being found on more and more hardware every year–the fingerprint reader. The GNOME Team built a new settings option that allows for the recording of a user's fingerprint to replace the action of typing in a password. Moreover, protection was added to disallow unauthorized USB devices to connect when the screen is locked and there is now an option to show the battery percentage in the Shell itself.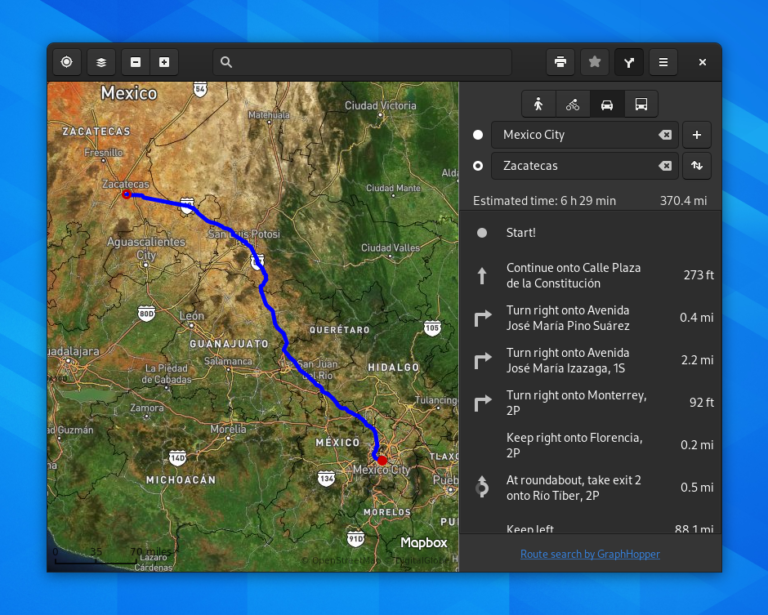 Both screen recording and multi-monitor support have gained some massive improvements this round, though the multi-monitor support was work done only for Wayland sessions. In addition, the option to restart the system now has it's own separate entry in the Power Off/Log Out drop down menu instead of only being reachable through the Shut Down dialog window.
Moreover, the ability to share a Wi-Fi hotspot across devices has been implemented through the use of QR codes. This is some really cool functionality that can allow you to very easily turn your computer into a Wi-Fi hotspot for other devices. The QR code can be found in the Wi-Fi panel in the settings dialog and all it takes is a quick snap to get up and connected. Pretty cool, indeed!
Other than the Shell itself, a number of official GNOME applications received upgrades including intelligent tracking prevention in GNOME Web (Epiphany), support for importing passwords and bookmarks from Google Chrome as well as a redesigned preference dialog in GNOME Web, labels were added to satellite view in GNOME Maps, the ability to add "world clocks" was added to GNOME Clocks, performance improvements and redesign of GNOME Games, a complete redesign of Screenshot and Sound Recorder, new icons for several applications, an updated and improved color scheme for GNOME Terminal, the new Tracker 3, and performance and usability improvements in Fractal.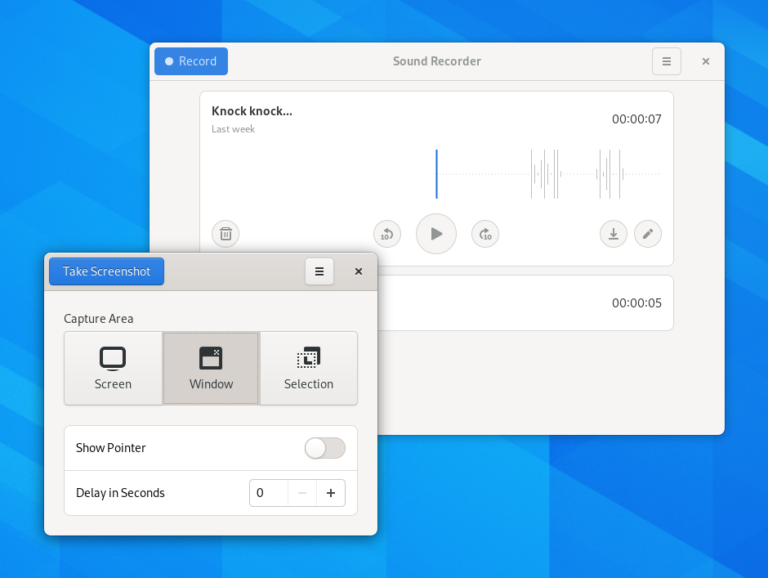 There is one other change that comes with the release of GNOME 3.38 and this one is likely to be controversial for some who aren't particularly fond of change. The GNOME team has decided to change the versioning scheme to semantic versioning by using alpha, beta, and rc (release candidate) for the different stages of development that would normally be odd-numbered versioning (like 3.37.90, for example). In addition, the actual version numbers are going to switch from from single digit to double digits with the next stable release. So, for example, GNOME 3.38.X will be upgraded to GNOME 40.0 (instead of 3.40) when the normal six month release cycle has finished. From there, it will become GNOME 40.1, 40.2, 40.3, etc. for point releases. And after GNOME 40.X, the version number will move to 41.0 for the next major release and on and on with the development cycle using 42.alpha, 42.beta, and 42.rc.
I don't have a whole lot to say about the change in versioning as I'm not a GNOME developer or distribution packager, so it really doesn't effect me very much, To get a much better full description of GNOME's new versioning scheme, see the official forum post detailing it here.
Obviously, a ton of work and effort was put in to the new version of GNOME 3 and I would like to give a huge congratulations as well as a thank you to the entire GNOME Team. The GNOME Project has grown to a massive size and it is awesome seeing the project continue to dial in on its unique design and usability goals all while continuing to be the most popular desktop environment for Linux. There are quite a few more additions in 3.38–so make sure to check out the release notes linked below!
If you would like to read the official release notes from GNOME, you can find them here. In addition, if you would like to try out version 3.38 through the new GNOME OS image, you can find that here (be warned–it only works in GNOME Boxes right now). Also, the very creative promotional video for GNOME 3.38 is linked below:
This is an excerpt from Linux++ Issue 24. You can read the full issue here.