GNOME 3.38 is out and it includes some welcome new features, but this newest version of GNOME may not reach your desktop Linux installation right away (at time of writing it's not even in the AUR, but is available with the Fedora 33 Beta). What to do if you're itching to play with it but lacking patience? Enter GNOME OS!
I recently received an email from GNOME veteran Sriram "Sri" Ramkrishna. It outlined the standout features of GNOME 3.38, and also contained instructions for downloading and testing a self-contained version of the new release in a virtual machine via GNOME Boxes.
I did exactly that, and was greeted with a screen that happily declared "Welcome to GNOME OS." Wait, what?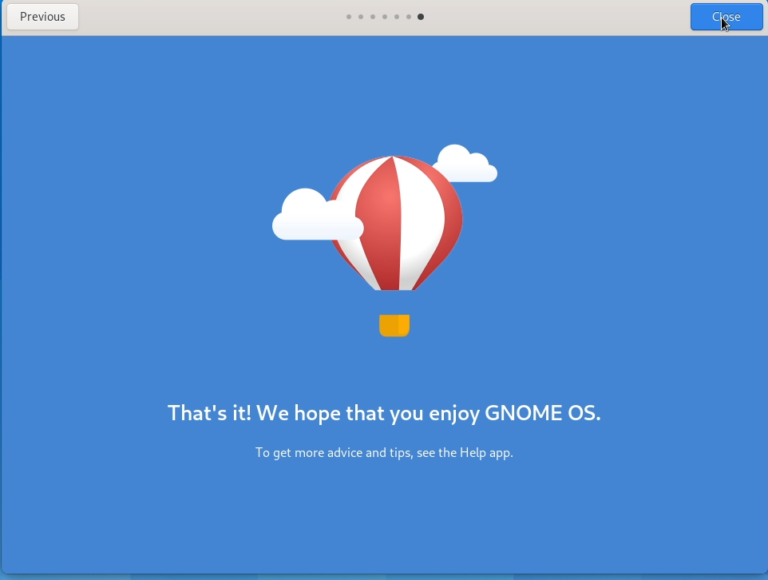 Don't Call It A Distro (Yet)
As it turns out, GNOME OS is not a traditional Linux distribution. It first saw life years ago as an internal codename for testing new versions of the GNOME desktop. So what's changed? Let's hear directly from Sri:
"One of the many differences in this release is that we now are able to generate images that we hope will be useful for debugging and test driving features in the future," Sri says. "This capability will allow us to do so much more than we have in the past. We are looking forward to a better experience for developers, journalists, and everyone interested in following the development of GNOME."
GNOME OS as it exists today is essentially a bootable operating system with the complete vanilla GNOME desktop and nothing more. It's built with OSTree technologies, receives updates (watch the dialog in the video above) and yes, you can install it straight to the metal and game on it like DorianDotSlash did.
What's the key difference separating GNOME OS from your traditional Linux distribution? The VM is built from sources and is not a derivative of any distribution. "That means there is no package manager for which you can install applications," Sri explains.
If the software you want is available in Flatpak format, however, you're good to go. Just be advised that there are limitations here, and the developers don't envision this as being your daily driver.
I imagine it's a perfect sandbox for content creators, translators, app developers and anyone else actively contributing to the GNOME desktop ecosystem.
Could this someday evolve into GNOME's KDE Neon? Never say never.
How To Test Drive GNOME OS
If you want to take it for a spin and simultaneously get a closer look at GNOME 3.38, here are the exact instructions I received from Sri:
Prerequisites
You should have flatpak and gnome-software installed on your system at whatever latest version your distro provides.
Installation:

1) Install the latest GNOME Boxes from Flathub – https://flathub.org/apps/details/org.gnome.Boxes – Do not use any other version including the distro version. Only GNOME Boxes 3.38.0 from flathub is known to work.

2) Download the approximately 2GiB image – https://gnome-build-meta.s3.amazonaws.com/3.38.0/gnome_os_installer.iso

3) Run GNOME Boxes

4) Add a new VM by clicking on '+' and then selecting the option "Creating a Virtual Machine."

5) Scroll all the way down to see "Select an OS Source" and select "Operating System Image File" and select the ISO that you downloaded and then click on "Create".
6) GNOME Boxes will take care of the rest and start booting. It would be advisable to turn on 3D acceleration. To do this you can click on the back arrow while the image is running and then right-click on the image and select "Properties" and select "3D acceleration". You will need to restart the VM before continuing.