Today, there are many distributions out there that aim to make desktop Linux adoption as easy as possible, especially for new users coming from the proprietary solutions like Windows 10 and macOS. On the front lines of this battle are the wonderful developers over at Zorin OS, who have taken an Ubuntu LTS base and molded it into one of the cleanest, easiest to use, and professional looking distributions for new users and master sudoers alike with a team focused on pushing the innovation of desktop Linux to new heights–just check out their awesome initiative to make syncing Zorin OS for a multi-user system easier than ever with the custom Grid Tool.
The design of Zorin OS can match anything in the proprietary world and they don't just stop at the distribution itself–that same polish and professionalism is carried over to their extremely attractive and modern website as well–which makes Zorin OS a very appealing face for desktop Linux as a whole.
Earlier this month, the Zorin team made an announcement about the latest release in the current 15 series, 15.3. It has been quite a while since we've covered Zorin OS news, which likely means the developers are hard at work improving parts of the operating system that will become live when version 16 hits. For now, though, Zorin OS 15.3 certainly gains a ton of updates to software and system as it moves to using Ubuntu 20.04 as a base system.
In the release notes, the Zorin team notes the successes that they have seen–even with being a younger distribution than most. Indeed, Zorin OS 15 has been downloaded over 1.7 million times and over 65% of those downloads were from a machine running Windows or macOS! This definitely proves that the team is certainly doing well in their mission to bring Linux to everyone, especially those who are trying it for the first time.
Of course, with the new re-base on Ubuntu 20.04, Zorin 15.3 now ships with a much updated Linux kernel 5.4, which allows for greater performance, stability, and security along with support for a much wider range of hardware. In addition to an upgraded kernel and system level components, many applications in Zorin 15.3 have seen updates, with LibreOffice serving as the poster-child in their release notes.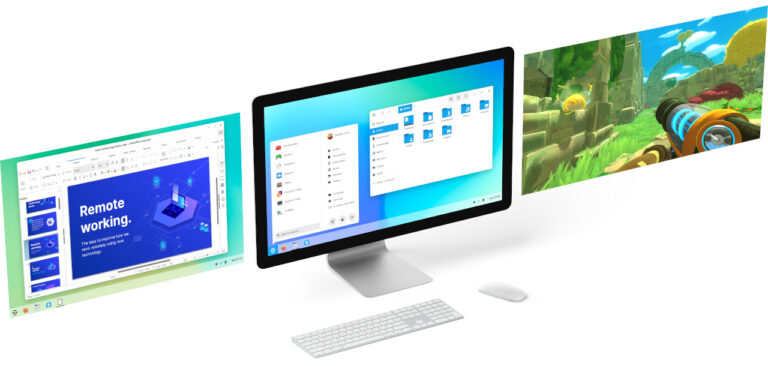 Zorin 15.3 ships with LibreOffice 6.4.6 by default which includes a number of improvements like better compatibility with Microsoft Office documents, additional document editing features, more support for commenting in documents for increased collaboration, and many performance boosts. In addition to LibreOffice, a number of other applications have seen upgrades including many of Zorin's custom and core applications.
Moreover, the Zorin Connect application for Android has been updated with improvements such as:
Only auto search for devices on Trusted Wi-Fi networks
Quick buttons to send files and send clipboard in the persistent notification
Full support for the latest versions of Android
Enhancements for stability and performace
Because this is a minor point release, you will not notice any major changes to the distribution's UI elements or layout. This release is mostly a nice refresh to bring the system up-to-date for best performance, security, and stability. I want to congratulate the Zorin OS team for hitting some very impressive milestones along the journey of Zorin 15 development. I often feel that sometimes Zorin can be overlooked by community members when recommending distributions to new users like Linux Mint, elementary OS, or Ubuntu and I think that is quite a shame. Zorin OS is truly one of the most polished, professional, and usable Linux distributions out there today.
I know that I'm certainly looking forward to Zorin's future–I imagine that the developers will really bring the distribution to the next level with some of the features they are building into Zorin 16 and can't wait to check it out. For now, though, I'm okay with a respectable update to the OS with minimal changes.
If you would like to check out the Zorin OS 15.3 release notes, you can find them here. In addition, if you would like to try Zorin OS out for yourself, you can find the download images here.
This is an excerpt from Linux++ Issue 24. You can read the full issue here.