System76 launched their latest product and it is a BEAST! The latest addition to their line up is the Thelio Mega and I know you're thinking "the original Thelio was nice but why can't I have 4 GPUs in it"? Now You Can! The Thelio Mega is the world's smallest Quad-GPU desktop workstation and while I never thought I'd want a Quad-GPU desktop because that's ridiculous but turns out it's also awesome and yea, I totally want one!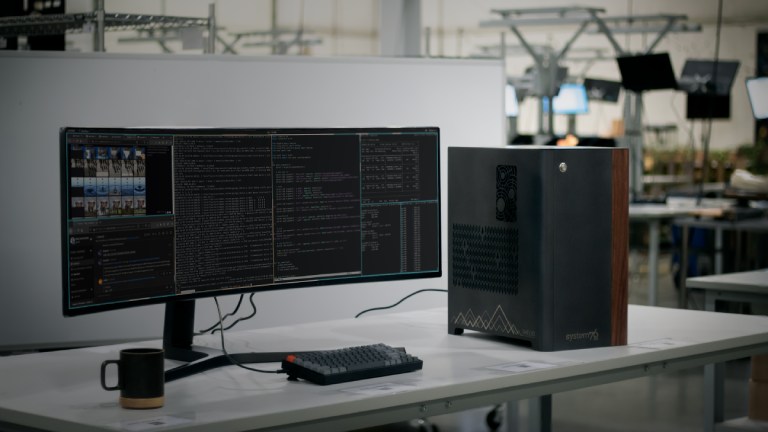 In addition to the craziness of having a Quad-GPU system, System76 also sets the Thelio Mega apart from other computers with their new state-of-the-art Thermal System. It is equipped with two separate thermal systems, designed to keep the heat generated by the CPU separate from the heat generated by the GPUs so they don't mix to prevent throttling.
Thelio Mega comes with intake fans on the bottom and the side panels to cool down the GPUs to provide stable and reliable performance making it ideal for deep learning and scientific computing.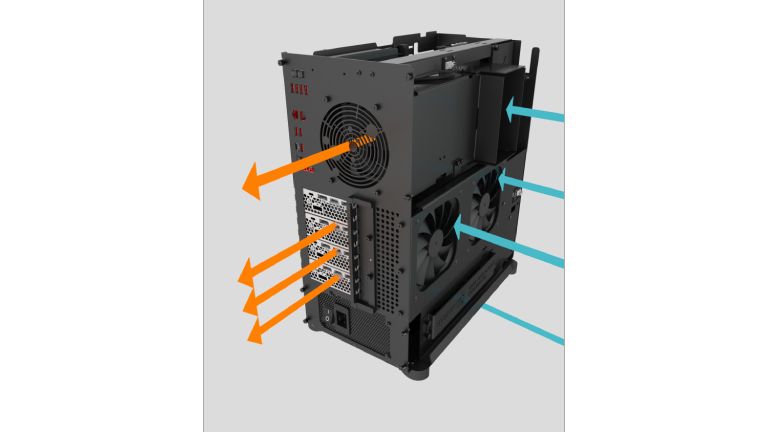 Now let's talk about the CPU, this Beast is equipped with a 3rd Generation AMD Ryzen Threadripper processor. This means there will be even more heat to deal with and that is why there's a separate duct that isolates the airflow to the Threadripper, so it receives cool air from a dedicated intake vent on the side panel.
The design is also very interesting because even with this new innovative thermal system they made sure to keep repairability in mind. The design features an aluminum chassis with easy access to the motherboard for upgrades and repairs.
"We've put all of the most advanced engineering and technology into Mega with stunning results that perform well beyond industry standard quad GPU systems. It's compact, quiet, exceptionally performant and strikingly beautiful."

Carl Richell, CEO of System76
Now, I know you want to learn more about this hardware so let's check out the technical specifications (specs) in the list below.
Operating System
Pop!_OS 20.04 LTS (64-bit) or Ubuntu 20.04 LTS (64-bit)
Processor
AMD 3rd Gen Ryzen Threadripper
Graphics
Up to 4x NVIDIA including: GeForce RTX 2080Ti: 3 × DisplayPort, 1× HDMI, 1× USB Type-C
Quadro RTX 4000: 3 × DisplayPort, 1 × DisplayPort over USB-C (VirtualLink)
GeForce RTX 3090: 2 × DisplayPort, 2 × HDMI
Quadro RTX 5000: 4 × DisplayPort, DisplayPort over USB-C (VirtualLink)
Quadro RTX 6000: 4 x DisplayPort, DisplayPort over USB-C (VirtualLink)
Quadro RTX 8000: 4 x DisplayPort, DisplayPort over USB-C (VirtualLink)
RAM
Up to 256 GB Quad Channel DDR4 @ 3200 MHz
Storage
Up to 62 TB, 4 × M.2 PCIe Gen4 NVMe and 2.5′′ SATA drives
Rear Ports
7 x USB 3.2 Gen 2 Type-A, 1 x USB 3.2 Gen 2 Type-C, 2 x RJ-45 LAN
Rear Audio
5 x Audio Jacks
Networking
Intel® 10GbE LAN chip (10 Gbit/5 Gbit/2.5 Gbit/1 Gbit/100 Mbit), supporting 2 RJ-45 ports
Built-in Intel® Wireless-AC (a/b/g/n/ac/ax) with Bluetooth 5.0
PSU
1600W 80+ Certified (90% or greater power efficiency)
Case size
Height × Width × Depth
18.82′′ × 10.35′′ × 17.24′′ (478 × 263 × 438mm)
System76 has been in the Linux hardware game for over a decade now making all sorts of products from desktops to laptops like the Lemur Pro and the future continues to look bright for them. I can't wait to see what they come out with next!
What do you think of this new monster of a computer? Are you interested in getting one? Do you think 4 GPUs is enough? Sound off in the comments below. 😀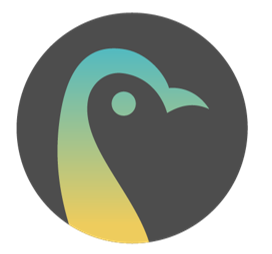 Check out the Interview with Carl Richell, CEO of System76, on issue 9 of Linux++
You can read the interview by going here.
Image Gallery of the Thelio Mega: