Are you in the market for a new laptop? Are you interested in making that laptop a device born to run Linux? If so, then you might want to check out the latest laptop offering from System76.
System76 revealed their new 14″ Lemur Pro laptop recently and they are saying it's the lightest laptop they've made. The Lemur Pro has a starting price of $1,099 and is slated to be available to order very soon, some time early this month.
System76 are saying this laptop is a great option for traveling thanks to it weighing in at only 2.2 lbs (0.99kg). The Lemur Pro comes with a 14.1″ 1080p display screen and the RAM can be upgraded to as much as a whopping 40 GBs. The Lemur Pro may be lightweight but it's not a slouch in storage size because this laptop comes with (2) M.2 slots for up to 4TB storage.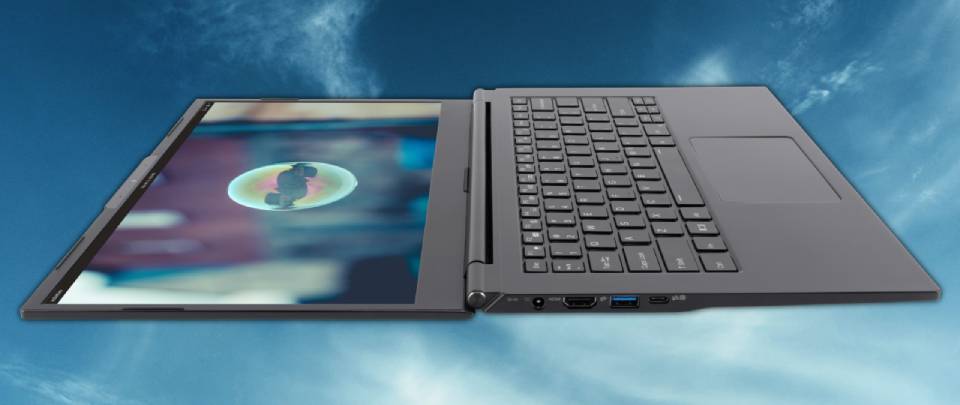 I know you're thinking, "yea ok but what about the processor?" Well, you can choose between two different 10th Gen Intel CPUs for this laptop and each of these options offer 4 Cores with 8 Threads of processing power. The options available are the i5-10210U which will give you a 1.6 GHz clock speed with up to a 4.2 GHz boost speed and the i7-10510U which goes from 1.8 GHz clock speed all the way up to a 4.9GHz boost speed.
Have you ever wanted to code in the VIM editor for almost an entire day on the battery? Well, I'm not sure why you would want to do that since Netflix is a thing but System76 says that you can "code in VIM for 21 hours straight". The Lemur Pro comes with a 73Wh battery so not only can you code for many hours but according to System76, you can also watch "all of Lord of the Rings in 10 hours" so your marathon in Middle-Earth won't get cut short . . . short, see what I did there? Hobbits are short. 😀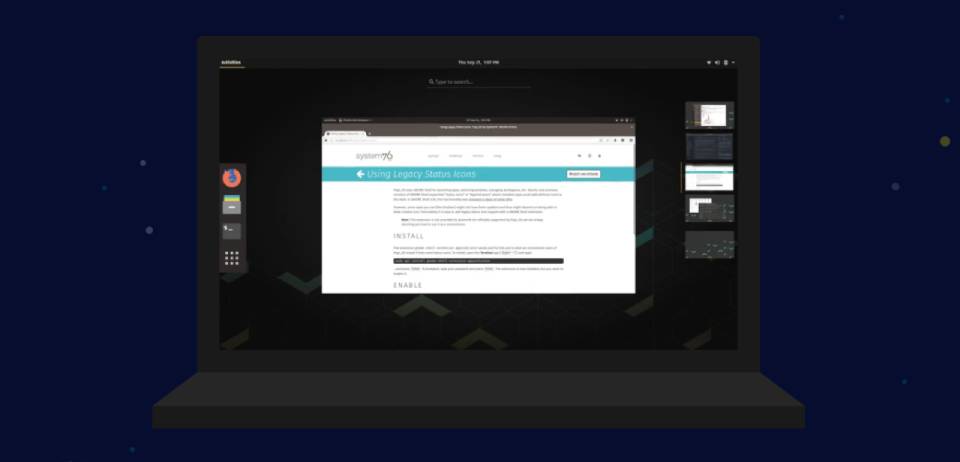 So let's talk about software, the Lemur Pro comes with your choice of Pop!_OS or Ubuntu pre-installed and you get Coreboot, EDK2 plus System76's own Firmware Apps are all pre-installed. Yeah… they know their audience.
System76 also seems to know that we have a soft spot for the Courage Jack because this laptop does indeed come with a headphone/microphone combo jack, which sadly seems to becoming sparse these days. Trends can also be good though as one of the latest trends is to charge your laptop's batter using a USB Type-C port and the Lemur Pro does have this option available as well as the ability to use the standard DC barrel type port.
Are you excited enough about getting a Lemur Pro? Well if not, then maybe these final bits will convince you. This laptop has a backlit keyboard for those super long night time VIM sessions, Intel® Wireless-AC Wi-Fi and Bluetooth to stay untethered. Lemur Pro also has multiple options for connecting an external display with a regular sized HDMI port and remember that USB Type-C port we just talked about, well it supports video with DisplayPort.
Alright, now that you've been successfully convince to check out the latest offering from System76, I do need to remind you that it's not available to order just yet. However, I do have some great news on that front, you know like Front Page Linux . . . (sorry). If you want exclusive early access sign up to be notified about when they become available.