What do you get when you combine a TV with Mycroft AI, libcec and a modified KDE Neon image for a Raspberry Pi 4? KDE's new interface for big screen TVs called KDE Plasma Bigscreen ready for download.
It's compatible with something called Consumer Electronics Control (CEC) which works over HDMI so you can use your normal remote control for your TV or as KDE suggests a more advanced solution like this remote control with built-in microphone for voice control and optional mouse simulation.
Speaking of voice control, Plasma Bigscreen comes with Mycroft integration so you get the speech control and the Mycroft apps (aka Skills) plus the ability to make your own and submit them to their Bigscreen Apps store. Mycroft has been innovating in this space since 2016 so it's bringing a lot to the table with this integration.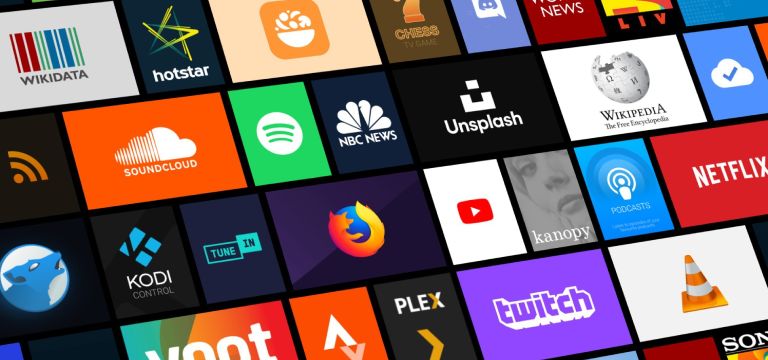 Smart TVs have proven infamously vulnerable and commonly practice data collection so for me the biggest deal is the privacy and security benefits offered. Plasma Bigscreen bucks the trend with top to bottom Free & Open Source software that can be run completely decentralized. Let me say that again… *ahem* top to bottom Free & Open Source Software that can be run completely decentralized.
Mycroft lets you choose the Speech To Text (STT) server you want for it's voice recognition though it's worth noting the default is set to Google. Mycroft proxies the connection through their own servers which makes it much harder to identify although the Google default seems to be a concession to the newer, less forgiving users who expect the highest precision and speed lest they run off and buy one of those G-word or A-word devices.
Mycroft will have the last word… they've been working with Mozilla DeepSpeech for years which is a STT solution you can run completely decentralized which they now officially supporting. It requires a bit of technical skill to set up but I'd guess that default out-of-the-box solution for DeepSpeech is on the way.
These are early days for the Plasma Bigscreen and it'll be interesting to see how things develop. Be sure to subscribe to FPL to find out.