Yesterday I jumped on a Jitsi call with Fedora's Matthew Miller and Lenovo's Mark Pearson for an upcoming Linux For Everyone episode. Admittedly, I had reservations going in. Perhaps it was the jaded journalist hibernating inside of me, knowing that, sure, I was speaking to two humans who are passionate about Linux and open source. But I was also interviewing representatives of two behemoth corporations. Still, I clung to my list of tough questions in the outside chance they'd get answered without a "no comment" wall strewn with red tape.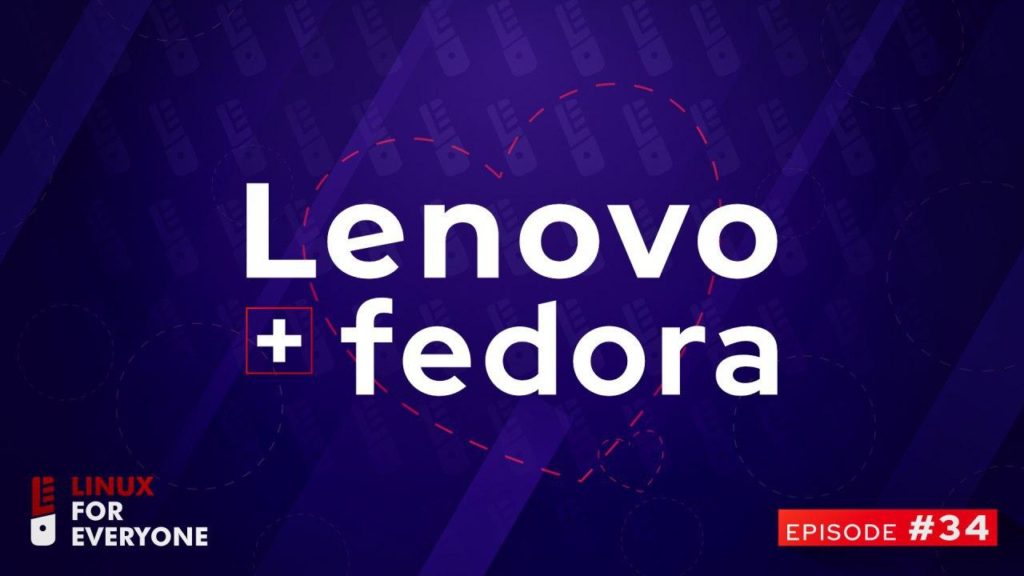 Thankfully, my expectations were casually crushed with candid conversations and some downright refreshing answers.
You're probably here because you're a Thinkpad fan, or a Lenovo fan, or you're just intensely curious what details about this new partnership haven't yet been revealed.
But before spoiling anything, let me invite you to experience the same glee I experienced when I asked Mark Pearson, Lenovo's Senior Linux Software Engineer, a big question:
Now that's what I call treating Linux like a first-class citizen. Lenovo plans to eventually give its Fedora-powered Thinkpad customers the Windows treatment, and I say that — in this context anyway — as a compliment.
Here's a transcript with the highlight of Mark's response:
"Yep! Customer experience is really important to Lenovo; it drives a lot of what we do, and those make for better user experience on our platforms. We have some projects going on internally to improve that. We have some Windows features we'll port to Linux. I can't answer this specifically, but there will be products releasing and we'll share those when available."

Mark Pearson, Senior Linux Software Engineer, Lenovo
You might be wondering if these Lenovo-developed utilities will be proprietary. I can't answer that with any certainty, but Fedora Project Lead Matthew Miller repeatedly emphasized how respectful Lenovo has been with Fedora's "only open source and community-driven" mentality.
Likewise, Mark Pearson explained that the hardware-enablement projects and Linux driver support Lenovo is working on for this new slate of Fedora-powered Thinkpads will be upstreamed and benefit the entire Linux ecosystem.
Also? They're working with Wacom on stylus support, because Linux users deserve it.
The forthcoming interview is chock full of reveals like this, and I'm not just personally excited to share it, I'm downright thrilled for you to hear it. This Lenovo and Fedora partnership sounds like it's being done right, and this is just the beginning.
Subscribe to Linux For Everyone on YouTube or LBRY to watch the complete interview when it goes live.