darktable 3.4 has been officially released just in time to help you process your holiday photos with new features, improvements, bug fixes, and updated camera support. Darktable is an open source and cross-platform RAW image editor for Photographers. You could describe Darktable as an alternative to Adobe Lightroom and some users consider it may even be better than Lightroom. This is the second major release for Darktable in 2020 following Darktable 3.2 in August, so in just 4 months time they've released yet another exciting installment for this great project!
Darktable 3.4 introduces many new improvements and features such as a revamped tethering view that now supports histogram, new module grouping feature which allows you to create your own groups of modules, an enhanced module masking feature with scene-referred workflows, and filmic RGB version 4 now works with OpenCL and highlight reconstruction is now significantly faster with OpenCL-enabled hardware.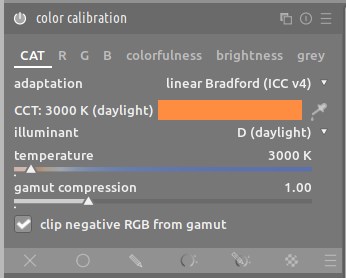 A new color calibration module has been added to this release acting as a way color correction hub. This new module can be used in conjuction with masks, which enables selective illuminant correction for cases where several colored light sources are present. It also provides a full library of CIE standard illuminants as well as two machine-learning algorithms which can find the most likely illuminant for the scene when no neutral color can be sampled in the image. In addition, color calibration will allow you to darken or brighten the image in a color-preserving way, using pixel values (in the same spirit as filmic) for example to quickly darken skies. Finally, it can affect saturation in a channel-dependent way, again using filmic v4 color science.
Also new in this release, A focus-peaking button has been added in the lighttable and darkroom views which complements the existing keyboard shortcut. Focus-peaking helps to visualize the depth of field in an image by materializing the sharp edges. They've also added a new exposure independent guided filter in the tone equalizer module and greyscale support for the AVIF format.
Darktable team didn't stop there, 3.4 also features read support for 16-bit (half) float TIFFs, a new preference for hiding built-in presets, new graph views in the Filmic RGB module, and a new tooltip for items in the darkroom history stack module, which can especially helpful to track down unintended adjustments in modules with many tabs, such as Filmic RGB or the parametric blending settings.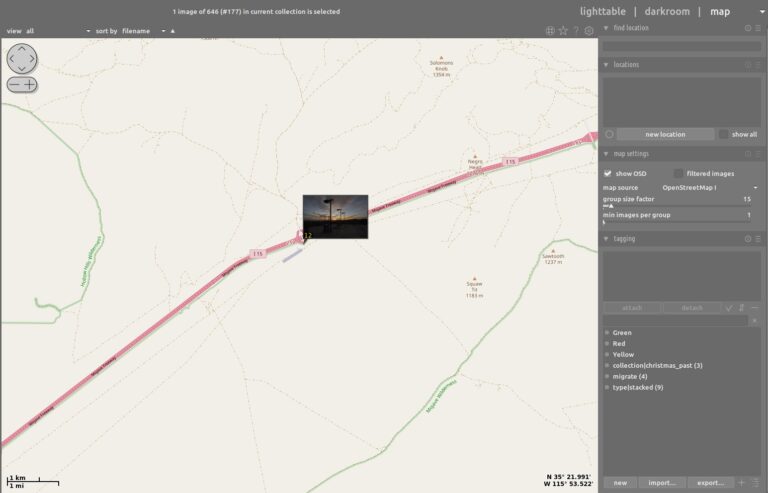 Darktable 3.4 also improves the Map view with support for grouping images that are close to each other which improves performance when manipulating a large collection of images and makes movement of images easier. This performance boost occurs in situations where many images in a collection have location data stored so this is likely great news for geotagging enthusiasts!
Some other noteworthy changes included in this release are an improved visual feedback when changing module order using drag and drop, updated processing modules with alias names and keyword lists, improved wavelet algorithm, as well as an improved bilateral filter, narrower panels in modules, improved histogram, improved pixel-pipe cache, and revamped global color picker.
Darktable 3.4 also features hardware support updates for various cameras such as adding base support for the Canon EOS REBEL T7i, Nikon Z 5 (14bit and 12bit compressed), Olympus E-M10 Mark IV, Panasonic DC-GX7MK3 (4:3), Panasonic DC-S5 (3:2), Sony ILCE-7C, and Sony ZV-1 cameras. This release adds new White Balance Presets for the Canon EOS 200D, Canon EOS Kiss X9, Canon EOS Rebel SL2, Canon EOS M5, Canon EOS M6, Nikon 1 V2, Nikon Z 50, and Sony ILCE-6600 cameras. Darktable also added new Noise Profiles for the Panasonic DC-G90, Panasonic DC-G91, Panasonic DC-G95, Panasonic DC-G99, Ricoh GR II, and Sony NEX-5T cameras.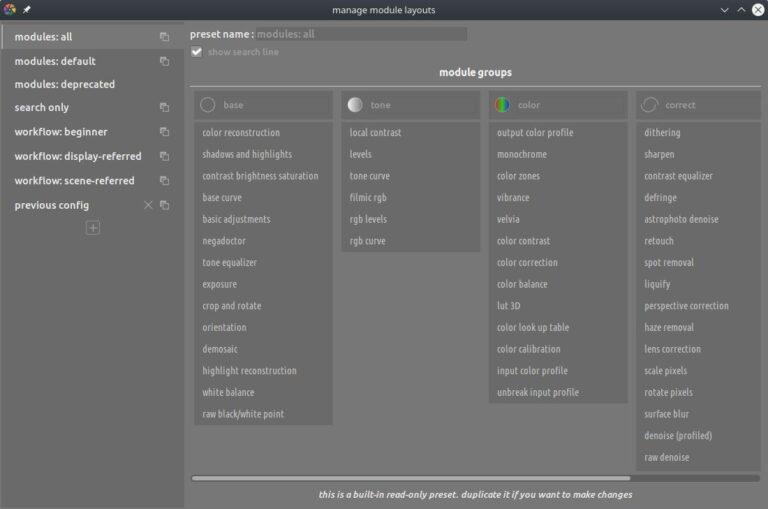 Photography is difficult enough and trying to manage your post-processing without documentation wouldn't be fun for anyone so this is why it's so great to see darktable putting in as much effort as they do for documentation. In fact they recently revamped their entire structure for documentation to make things easier to use and even easier to contribute as the new structure is based on Markdown. I am glad to see this sort of approach as it shows they understand how important documentation is to the success of a project.
If you'd like to learn more about this latest release then check out the darktable 3.4 announcement post or dive in even more with the complete changelog. If you'd like to read more articles from me then visit my author archive.