Nvidia recently unveiled its RTX 3000 series and the internet hype train is choo-chooing its way full speed ahead for an initial September 17 launch. Not about to have its thunder completely stolen, AMD is starting to tease its upcoming RX 6000 series GPUs, and our first glimpse immediately reveals a welcome feature.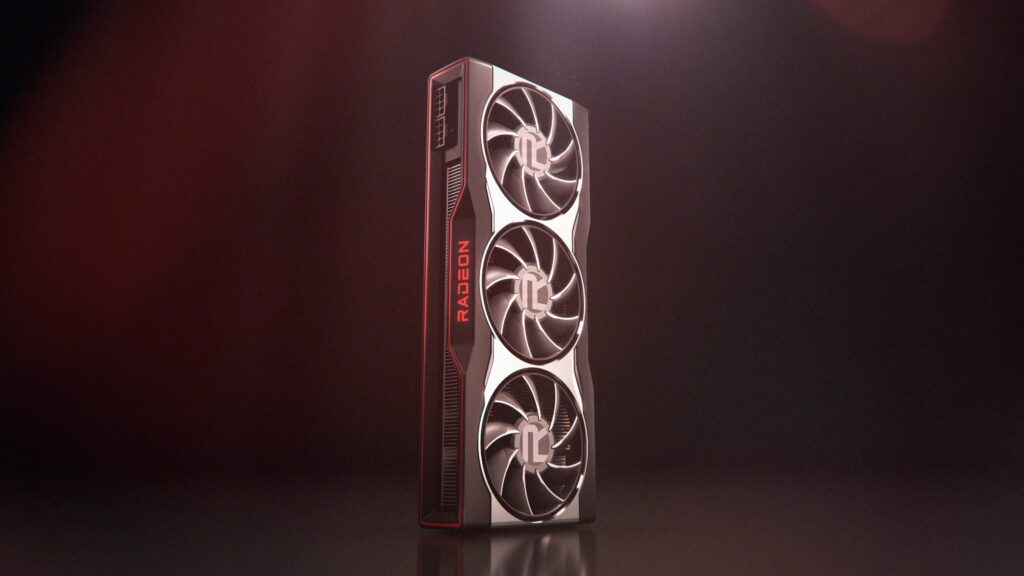 What you're looking at, according to AMD, is the radically updated reference design for the new Radeon RX 6000 series. It's the first time in recent memory that a Radeon GPU is ditching the single-fan, blower-style cooler in favor of a triple-fan setup.
Why is this a big deal? To begin with, it's practically guaranteed to be cooler and quieter. AMD's reference cards have historically been hot and noisy, especially on the higher end of the stack. The 3-fan setup shown above means that fans draw heat from a larger area, and don't need to work as hard (i.e. spin as fast) to do so.
This new cooler design draws heavy inspiration from what most AIBs (Add-in board partners) crank out, which shows AMD catering more to enthusiasts than OEMs with the RX 6000 series reference card.
This is an especially interesting move. See, I've spoken to several popular PC builders and OEMs like Dell and Falcon Northwest, and they tend to prefer the single-card blower design because it pulls hot air from the system and exhausts it out the back of the chassis.
In short, it compliments the way they build their systems.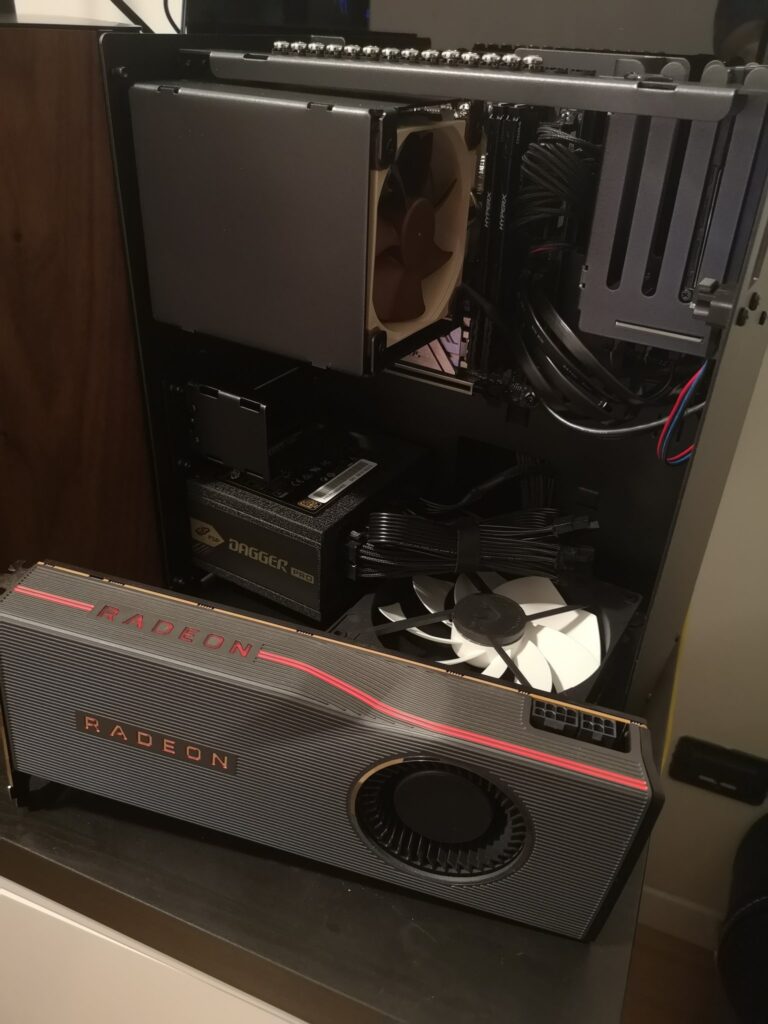 This could also signal that AMD plans to significantly ramp up sales of its own reference-designed GPUs via the AMD webshop, similar to Nvidia's increasing focus on its "Founders Edition" cards.
The full "Big Navi" reveal is expected on October 28. As always, I'm cautiously optimistic about these GPUs. I don't doubt their potential performance (these should finally be "true" 4K cards), but I'm concerned about broad Linux compatibility following the rather messy problems with the Radeon RX 5700.
What are your thoughts? Let us know in the comments!