System76 has announced today the launch of the Launch Keyboard. This is a configurable keyboard designed and made in-house by System76. They say that it is "engineered to be comfortable, fully customizable, and make your workflow more efficient". This mechanical keyboard has a lot of interesting features that I am very curious to try out such as the Split Spacebar offering a unique customization option, ability to easily remap keys with their configuration app and multiple layers functionality providing many ways to personalize it.
You may be wondering "what is so special about a mechanical keyboard?", a few years ago I was wondering that too. I have been using a mechanical keyboard for a little while now and I can say with confidence that I will never go back. For years, I thought it was just a hipster thing to want a fancy keyboard vs the $10 keyboards I had been using most of my computing life. I never truly understood the value but that's really just because I had never taken the leap into getting one since they tend to have a relatively high price attached to them.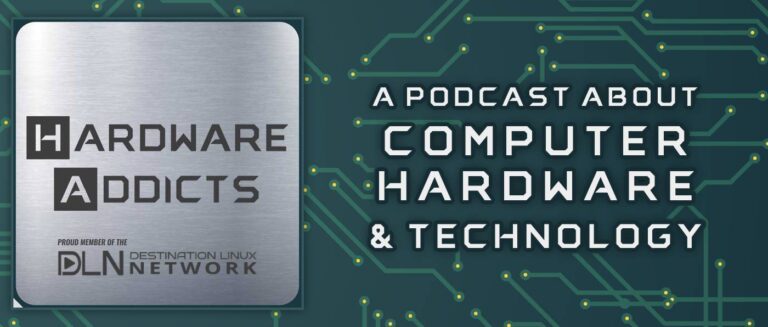 The story goes: one faithful day in my blissful ignorance, I met someone who would later reveal themselves to be my Tech Guide Through The Universe who enlightened me to the wonders of a mechanical keyboard. Ryan (aka DasGeek) from the podcast Hardware Addicts on the Destination Linux Network, showed me the error of my ways and I became a mechanical keyboard advocate rather quickly. In just a matter of minutes of using a mechanical keyboard, I started to understand the value they have because they just make typing more enjoyable and I noticed that they seemed to help me type faster than I was before.
As you can imagine, I was very interested when I heard that System76 was going to launch their own mechanical keyboard. The Launch Keyboard from System76 is now available for Pre-Orders and I can't wait to get my hands on one. So let's talk about what makes System76's Launch Keyboard worth a double take.
Split Space Bar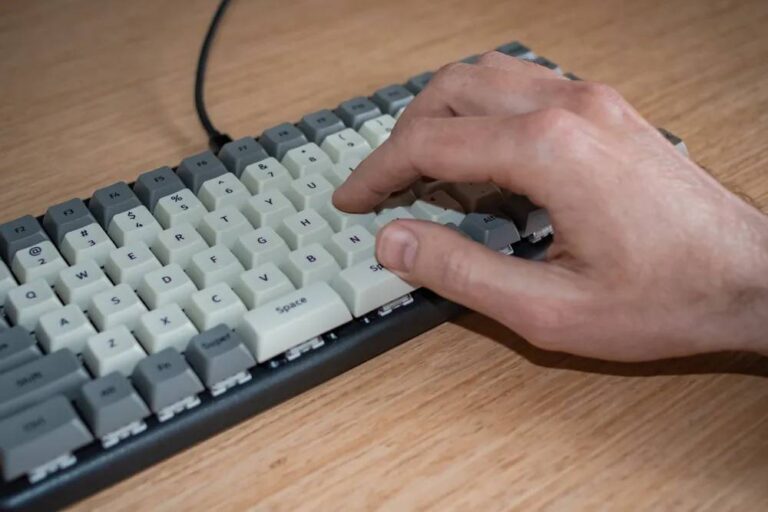 The Launch Keyboard comes with a Split Space Bar design which makes it possible to move alternate keys into the place of slots that normally would be occupied by a very large space bar key. This means you can replace one with other keys like Backspace (Bksp), Shift, or Function (Fn) for quick and comfortable thumb access. If you are someone who typically seems to press the keyboard with only one of your thumbs then you can replace the other side with a different and arguably more useful key without altering your existing habits.
Keyboard Configurator Application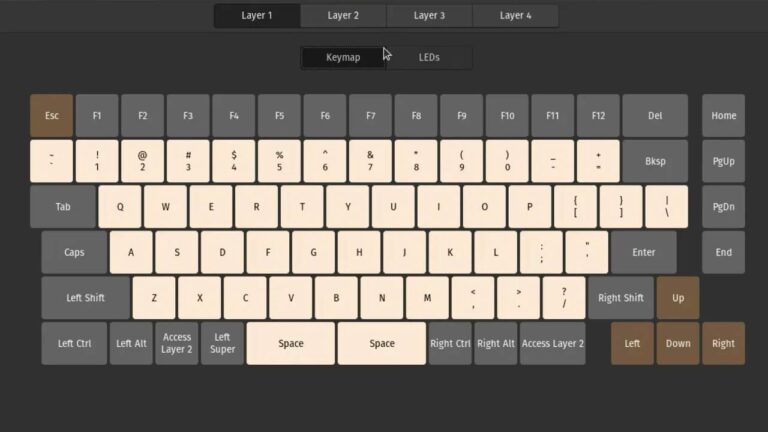 The Launch Keyboard is accompanied by System76's new Keyboard Configurator application which lets you adjust the layout and remap keys to use any kind of workflow you'd prefer. In my opinion, one of the best things about this customization feature is that the changes are saved to the keyboard's firmware which means you can use your custom layout at any computer since it's stored in the keyboard itself.
Multilayer Functionality
The customizations don't stop there! The Launch Keyboard also comes with up to 4 Layers for personalized application shortcuts, adjusting hardware functions, non-QWERTY layouts, and well anything else you'd like to make it do. The Keyboard Configurator application allows you to customize the keyboard with multiple layers making this keyboard from System76 a very versatile option.
HIGH-SPEED USB HUB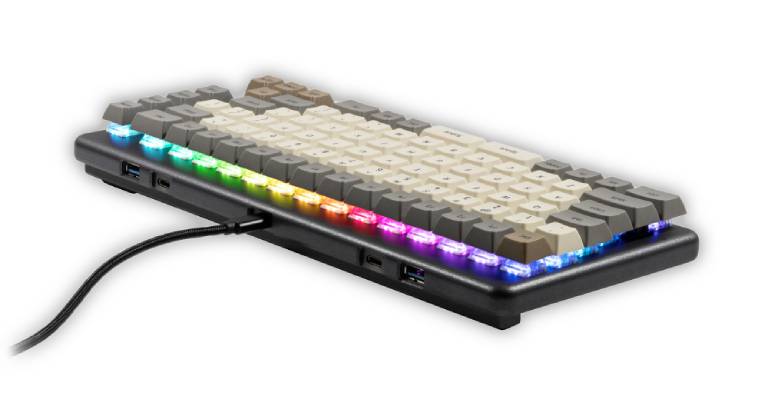 The Launch Keyboard uses a USB Type C port to connect it to your computer but System76 decided that 1 USB port just won't do. In addition to the central USB-C port for connecting to your system, the Launch Keyboard features two (2) high-speed USB-C and two (2) USB-A ports. You can use this USB HUB to connect other devices to your computer like a mouse and you can even use it as a data transfer station. System76 says you can "transfer 1TB of video footage in 15 minutes, compared to 5 hours on other keyboards.*"
*For maximum transfer speed, Launch must be plugged into a USB 3.2 Gen 2 port on your computer. Estimate based on maximum potential data transfer speed.
"There Better RG-Be Some LEDs!"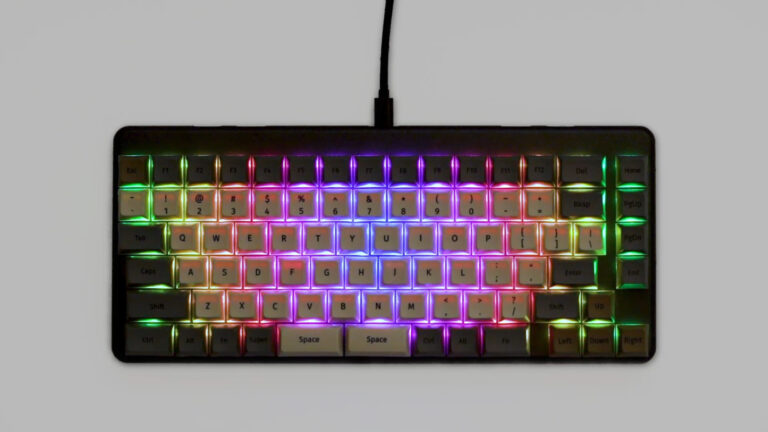 The Launch Keyboard comes with customizable LEDs equipped with multiple styles and patterns you can cycle through with a large RGB color spectrum. As they say, RGB gives you at least an additional 5FPS in any game you play.*
*The RGB FPS boost is based on a study that I made up for my own amusement.
100% Open Source
System76 has been proponents of Open Source for many years so it is to no surprise that the Launch Keyboard is a fully Open Source product. While it doesn't come as a surprise from System76, it is a fantastic reason to consider this keyboard because there are so many keyboards out there that lock you down into their walled garden of software and even some require you to buy special keycaps. System76 is keeping with their ethos by releasing the design files of the Launch Keyboard so anyone to view, learn from, and modify them.
System76 has released the code for the accompanying software configurator and the firmware is based on open source QMK firmware. As an extra fun bonus, when your firmware is updated, your keyboard LEDs will flash U-N-L-O-C-K-E-D, notifying you that the firmware is being changed.
Technical Specifications
| | |
| --- | --- |
| Chassis | System76 Open Source milled chassis design Detachable lift bar to adjust keyboard angle by 15 degrees |
| Electronics | System76 Open Source PCB design Individually addressable RGB LED backlighting N-Key Rollover |
| Sockets and Switches | Kailh MX Hotswap Sockets Kailh Box Jade or Kailh Box Royal Switches |
| Key Caps | PBT plastic Dye sublimated legend XDA profile |
| Layout | ANSI US QWERTY |
| Custom Configurations | Customize layout and lighting in firmware with the System76 Keyboard Configurator Coming to Linux, Windows, and macOS |
| Integrated Hub | 2 × USB 3.2 Gen 2 Type C (Up to 10 Gbps) 2 × USB 3.2 Gen 2 Type A (Up to 10 Gbps) |
| Firmware | System76 Open Source QMK Firmware |
| Connectivity | Wired, with detachable USB cable (USB-C to USB-C and USB-A to USB-C cables included) |
| Dimensions | 12.17″ × 5.35″ × 1.3″ (309mm x 136mm x 33mm) |
| Weight | 2.09 lbs (948g) |
System76's new Launch Keyboard has certainly piqued my interest and I am very interested in trying it out but there are some things that should be noted. The Launch Keyboard comes in at $285 USD. The Launch keyboard does not come with a numpad and while some people prefer that style of keyboard, personally I like the grid style keys that are offered by a numpad. Also if there was a numpad it would mean that in combination with the 4 Layers it would be an additional 68 Keys for customizing and for me, more keys the better. I think it is very cool that they use standard keycaps to make that easy to replace and customize the look of the keyboard but if I were to pick up one of these keyboards, I would need to get some additional keycaps to change the aesthetic, as the default look of the keyboard doesn't fit my style.
What do you think of this new keyboard from System76? What do you think of mechanical keyboards in general? Let me know your thoughts in the comments below.