When it comes to getting premium privacy-focused e-ink devices in the hardware ecosystem there are few reputable choices. As the host of Hardware Addicts podcast where we cover the latest hardware technologies, there is a clear lack of solutions we've felt comfortable recommending. As an example, personally, I've resorted to using a microwavable notebook with a special heat erasing ink to take my notes; I also use a second device to handle document and ebook reading. Thankfully, Pine64 has heard our pain and offered us a solution. Gone are the days of hunting for a note-taking device that will keep my notes off the cloud. Gone are the days of needing a separate e-ink based document and book reader; all thanks to Pine64's latest product the PineNote I can have both in one device. What makes this e-ink device even more interesting is that it's capable of doing even more.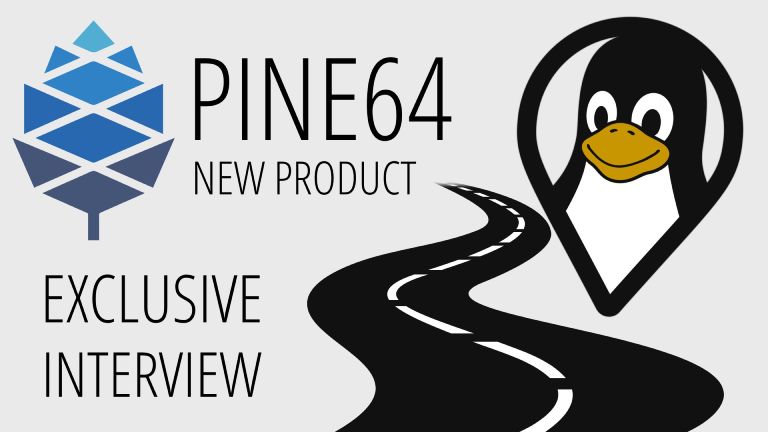 In an exclusive interview on the Destination Linux podcast episode #239, Lukasz Erecinski from Pine64 revealed this all-in-one solution. The company that's known for the Pinebook, Pinetab, and Pinewatch has officially entered the e-ink arena. The PineNote will be utilizing a high-quality 60 FPS e-ink display and promises to be the perfect companion for taking handwritten digital notes and will be your go-to companion for document and book reading with its eye-friendly 1404×1872 display with 16 levels of grayscale.
Writing your digital notes, highlighting, or even drawing will be a breeze with the Wacom panel and EMR (electromagnetic resonance) stylus. Lukasz also confirmed that PineNote is repairable and spare parts will be sold on their website giving it a huge advantage over other competitors in this market.
Finally, those who dream of using this device for other purposes will rejoice knowing that the PineNote features Manjaro Linux with a KDE Plasma desktop installed. This opens the door for endless applications and software innovations from the community. Manjaro has continued to be a fantastic software partner for Pine64 including being the default OS for the popular PinePhone. The inclusion of Manjaro opens the door for launching tools like Firefox and reading articles with the comfort of an e-ink display that has thirty six levels of cool and warm light options to fit your preferences and environment. Additionally, Pine64 has confirmed they're looking into additional peripherals that will be included to enhance the devices capabilities even further.
The price of the PineNote will be $399. We're excited to get our hands on the PineNote which is currently scheduled for release around the end of 2021. Until that time, you can enjoy drooling over the specs below. 
PineNote Specifications:
60 FPS e-ink panel
191.1 x 232.5 x 7.4mm
Total Weight: 438g
OS: Manjaro Linux
10.3″ 1404 x 1872 Resolution (Pixels)
227 DPI
16 levels of Grayscale
Touchscreen
EMR Stylus Pen with Wacom technology
Front light (FL)
36 level cold and warm light 
CPU = RK3566 1.8GHz 64-bit Quad-Core A55
Check out Pine64's blog post for additional information.